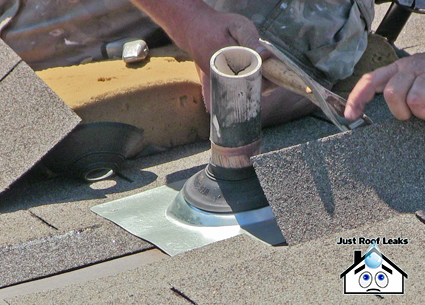 Need a quality roof repair service but worried about paying too much? Just Roof Leaks℠ specializes in shingle, flat and metal repairs. Many of the residential roof leaks that we repair can be fixed quickly and properly. Every job we do is backed with the best warranty in roofing.
Repairing roof leaks and storm damage quickly is key to saving you money. Don't be sold on a new roof unless it's absolutely necessary!
Call us at (205) 413-4683 Today!
Pay a lot less to fix your roof by hiring the local roofers who have the skills and experience to get the job done right; Just Roof Leaks℠. We're local to the Birmingham area and our reputation means everything to us. Our thorough roof inspections are free and so are our repair estimates.
Birmingham Roof Repair Service
Are you finding that most roofing services in Birmingham only want to replace your roof instead of just repairing it? While it's true that we also install new roofs, our mission is to fix roof leaks and roof damage.
So long as your roof can be repaired properly and safely, that's exactly what we'll do. The roof on your home has to do a lot more than just keep water out, it has to protect the people and contents inside. Finding roof leaks quickly helps us to fix the issues before water damage causes more harm.
As an expert roofer, our services include anything and everything related to repairing and maintaining your roof. Flashing, ridge caps, roof vents, pipe boots, drip edge, valleys, decking, and underlayment are all areas of our expertise.
Roof Leak Specialist
When it comes to residential roof leak repair, hire a licensed and insured roofing contractor. Your home is the single most important investment that you'll make, so don't take chances. Choosing a professional roofing company is your best bet for leaks around chimneys, pipe vents, flashing, dormer walls and skylights.
Unexpected or emergency roof leak repairs make most homeowners cringe at the thought of high repair costs. That won't happen with us. We know all of the residential roofing types including:
Shingle (Asphalt, Fiberglass, 3-Tab, Architectural, Dimensional)
Metal (R-Panel, Standing Seam, Corrugated)
Tar & Gravel (Built-up, Flat, Low Sloped)
Wood Shake
No other local roofers in the Birmingham area can beat our low prices on roof leak repair. Time is wasting, don't let untreated water damage cost you more! Call us today for a free written estimate on quality roof repair.
Alabama Roof Repair Service
Birmingham – Hoover – Vestavia – Pelham – Trussville