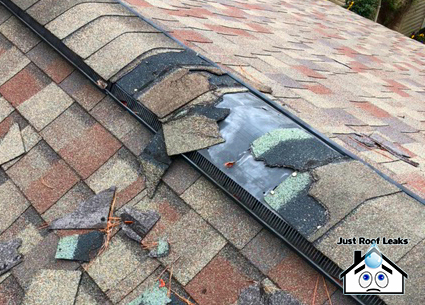 Looking for a 24 Hour emergency roof repair service? Just Roof Leaks℠ can repair your roof right now! We specialize in repairing roof leaks caused by heavy rains and storm damage.
Finding roof leaks or damage from the big storm last night? Don't wait until morning to get it fixed!
Call us 24HRs at (205) 413-4683!
We have a sense of urgency that most Birmingham roofers don't have. That's because we treat our customers like they were family.
We fix all types of roofing including shingle roofs, metal roofing and cedar shake roofs.
Emergency Roof Repair Company in Birmingham AL
When water from a rainstorm comes dripping in through your ceiling at 2 AM, you need to speak with a roofing company right now, not when the sun comes up. Unfortunately, most roof leaks don't happen Monday through Friday, 9 to 5, but we could care less.
So long as the roads are safe enough to travel, we are available day or night, weekends and holidays to make sure you're covered. Roofing emergencies come in all shapes and sizes. Water stains on the ceiling can quickly turn into drips, so don't procrastinate.
Maybe the roof leak is allowing water to enter the part of the garage that you're storing boxes of family photos. Maybe it's in the nursery where the baby is sleeping. Whatever the case may be, we treat your urgently needed roof repair like it was at our house. You can count on us to be there to fix the problem the right way and get it done quickly.
24 Hour Roofing Services in Birmingham
Have you ever called an emergency roofing service in the middle of the night and were sent to voicemail or a recorded message? At Just Roof Leaks℠, you will always speak to a live person. We feel that's the best way to show you how important it is to us to be there for you when you need us most.
Our certified roof repairs typically cost less than other emergency roofers and we back all of our work with a no-leak warranty. We have more than a decade of experience with residential roofing.
We're the emergency roof repair company in Birmingham, AL and the surrounding area.
Alabama Emergency Roof Repair
Birmingham – Hoover – Vestavia – Pelham – Trussville